With the accelerated integration of electrification, intelligence, and internet connectivity, the automotive industry has entered a era of major transformation. The global industry chain is also swiftly undergoing a reshaping revolution. Cross-industry collaboration and industry chain coordination have become inevitable choices and industry consensuses for constructing a new global industry ecology.
On October 30, 2023, KOTEI held a grand technology exchange event, "AI+ Automotive Software," in Tokyo, Japan. As KOTEI's first overseas technical exhibition, the conference showcased the company's technological strength and leading product innovation in the era of software-defined to Japanese automotive OEMs and Tier1 companies. With the theme "KOTEI SOFTWARE DREAM," the event attracted more than a hundred representatives from top Japanese automotive industry chain companies who visited the venue.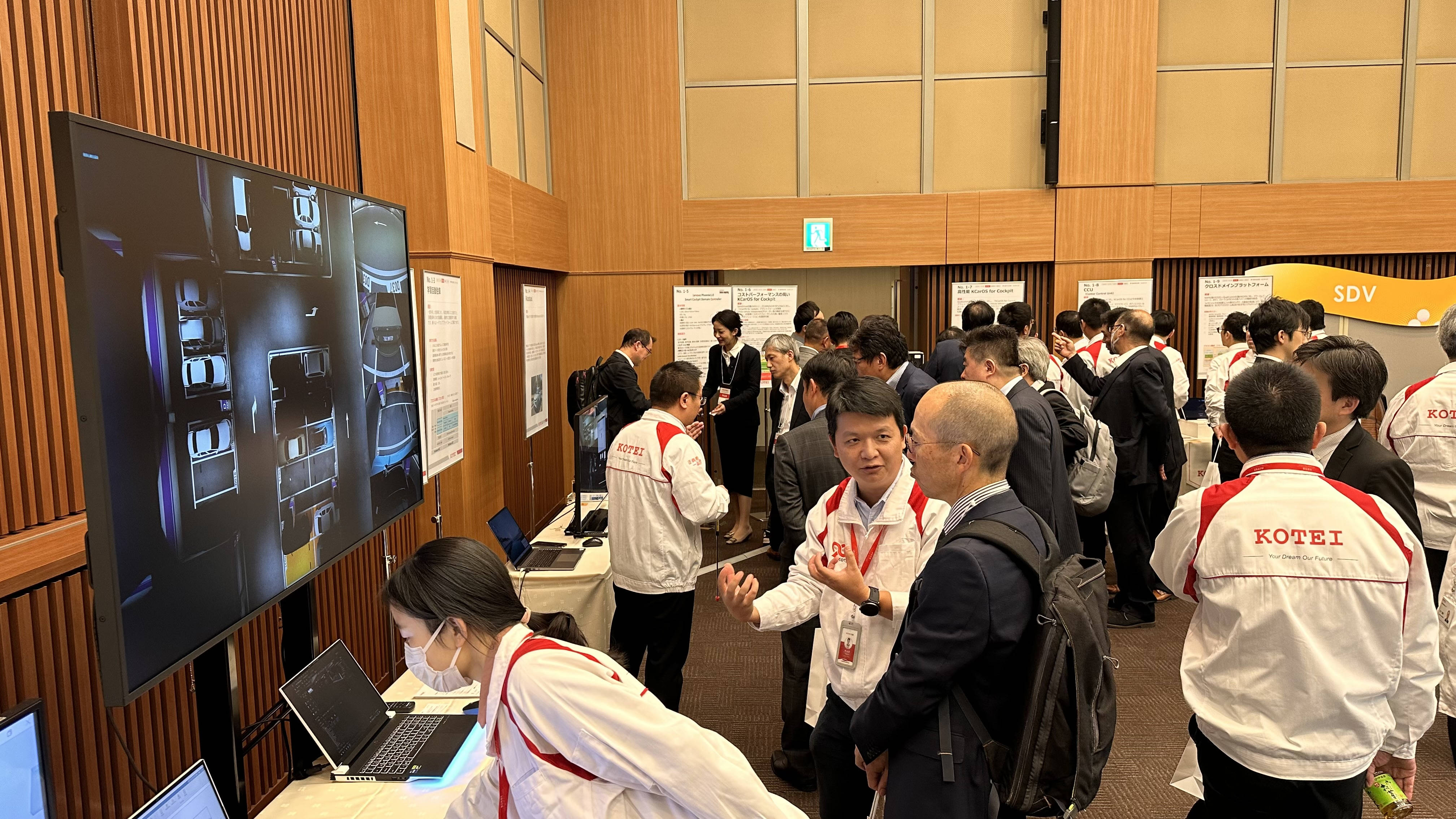 As the first overseas technology exhibition, this exhibition by KOTEI will bring three major upgraded highlights, making its debut in Tokyo, Japan. Strategic upgrade: Introducing the "AI+" strategy, creating a highly automated software development new mode of human-machine collaboration through the software Dreamworks. Technological upgrade: Building full-stack technology capabilities covering from OS to application composite services - KCarOS. Product upgrade: All-encompassing solution based on KCarOS technology, providing solutions from turnkey projects, customized plans to engineering services for multiple domains.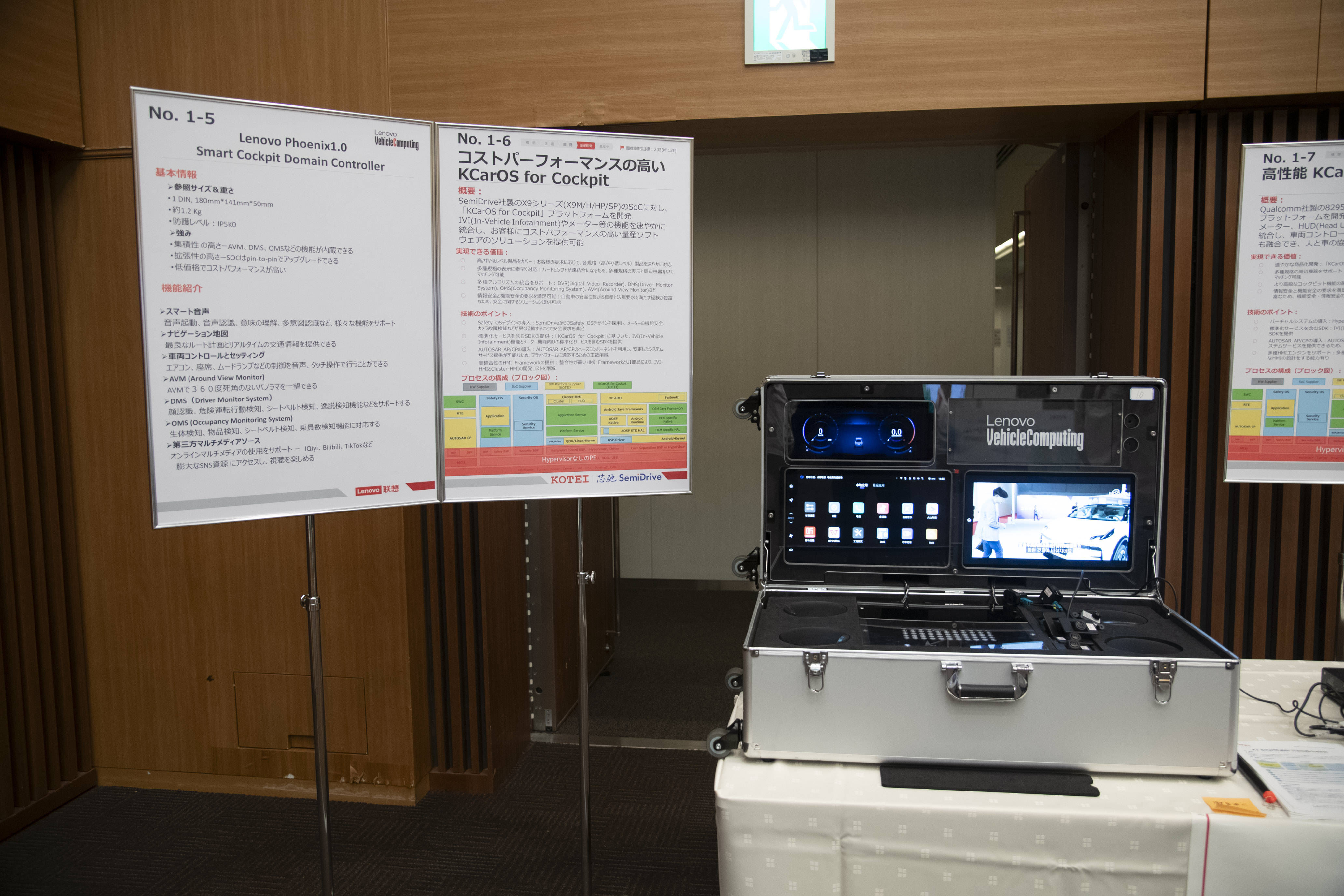 The exhibition is divided into four major areas: SDV, AI, Cloud, and EV. In each area, companies showcase KOTEI's intelligent products and technological solutions in the five core business fields of Smart Cockpit, AD/ADAS, EV, Cloud Services, and Intelligent Driving Map. Additionally, the latest achievements in the construction of the super software factory based on AI large models are also presented. Numerous innovative products make a grand appearance and receive high recognition from attending guests, leading to enthusiastic on-site exchanges and consultations.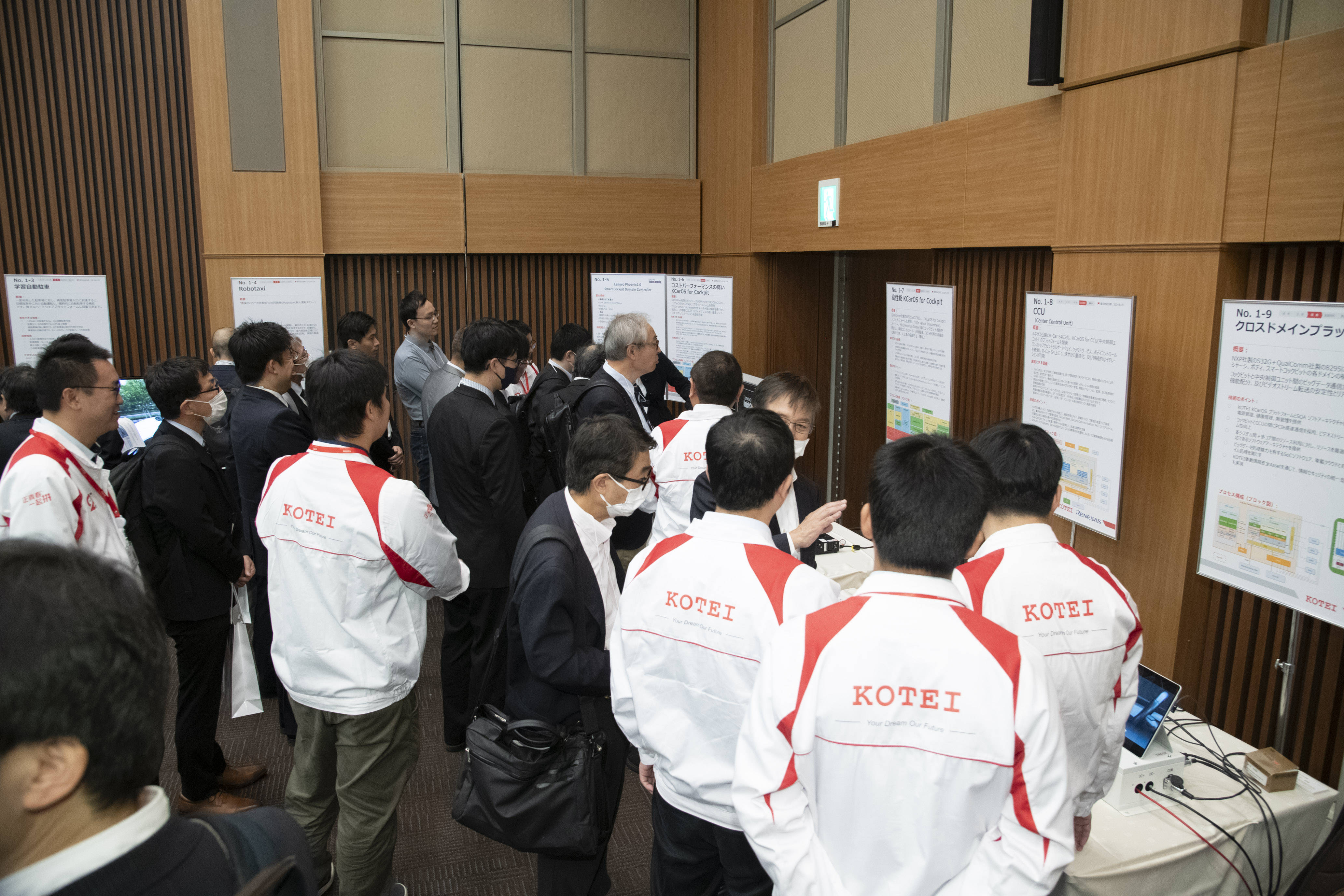 In the field of AD/ADAS, the demonstration showcases the innovative application of digital twin technology in intelligent driving. Light Field Information has constructed an intelligent driving platform using virtual world and virtual HPC, which does not rely on target hardware platforms or physical target vehicles. The memory parking simulation case presented at the exhibition showcases the consistency between the memory parking solution implemented using digital twin on this virtual platform and the results obtained through real vehicle environment development, effectively reducing the development cycle.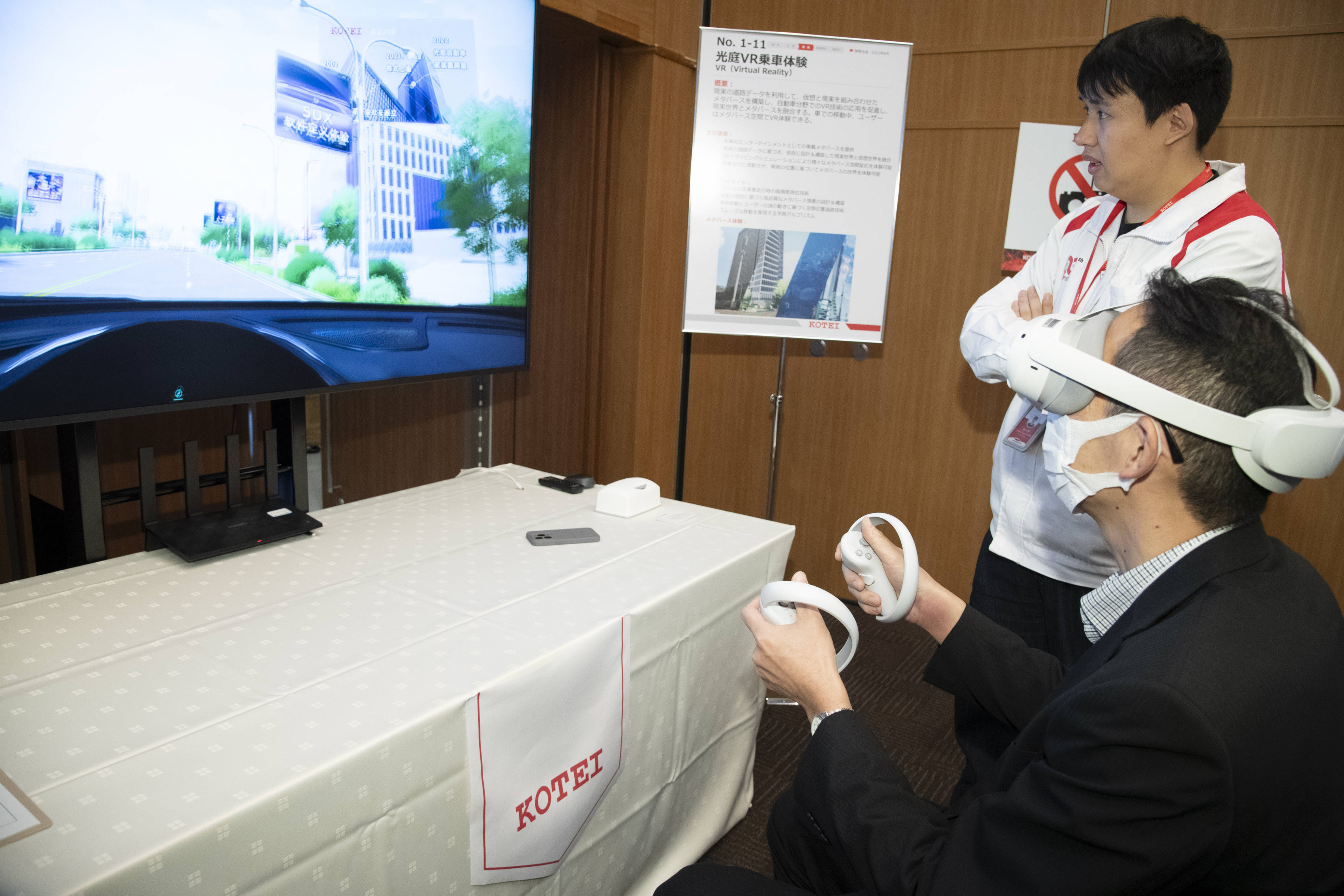 In the field of Smart Cockpit, we introduce Central Domain Control and Multi-domain Fusion Solution, Smart Cabin Solution based on SemiDrive X9 and Qualcomm 8295, and the newest Smart Cockpit and Riding Experience Solution.
In the field of EV, the displayed solution is a comprehensive full-stack solution for vehicle control domain. With a focus on the powertrain, chassis, and body domain control, KOTEI has built core competencies in the entire spectrum of new energy business. We offer customers secure, reliable, and cost-effective electronic control software solutions, accompanied by system services throughout the entire product life cycle.
In the field of Cloud Services, it showcases the integration capability and engineering service capability enabled by technologies such as cloud computing, big data, and AI. Through the integration and engineering service of technologies such as cloud computing, big data, and AI, it empowers the intelligentization and digitization of the mobile third space. It focuses on bringing Data-Driven R&D Platform, Compliance Data Center, and IOV Cloud & Cyber Security.
In the field of Intelligent Driving Map, a new generation of embedded software products has been introduced, catering to the needs of intelligent driving vehicles' map application services. These products are part of a fresh car map application solution developed under the self-driving vehicle (SDV) paradigm.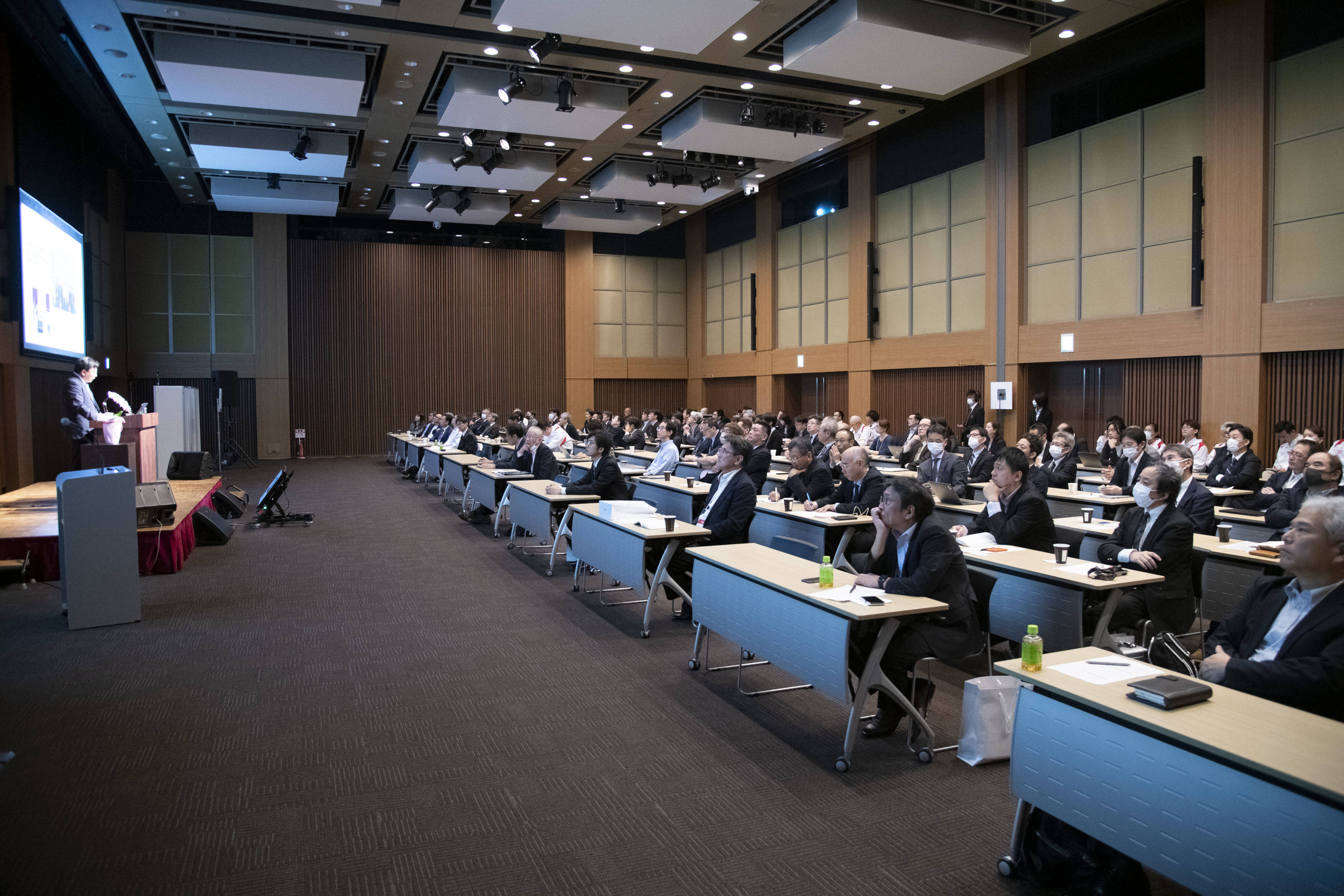 During the exhibition, Zhu Dunyao, Chairman of KOTEI, Wang Junde, CEO, Zhang Long, VP, and Hiroshi Sugimoto, President of Wuhan KOTEI Informatics Co., Ltd.shared the insights and experiences gained from 21 years of dedicated exploration, innovation, and breakthroughs in the field of automotive software at KOTEI. They discussed the new trends, applications, and ecosystems faced by automotive software in the era of SDV (self-driving vehicles) with experts and guests present at the event.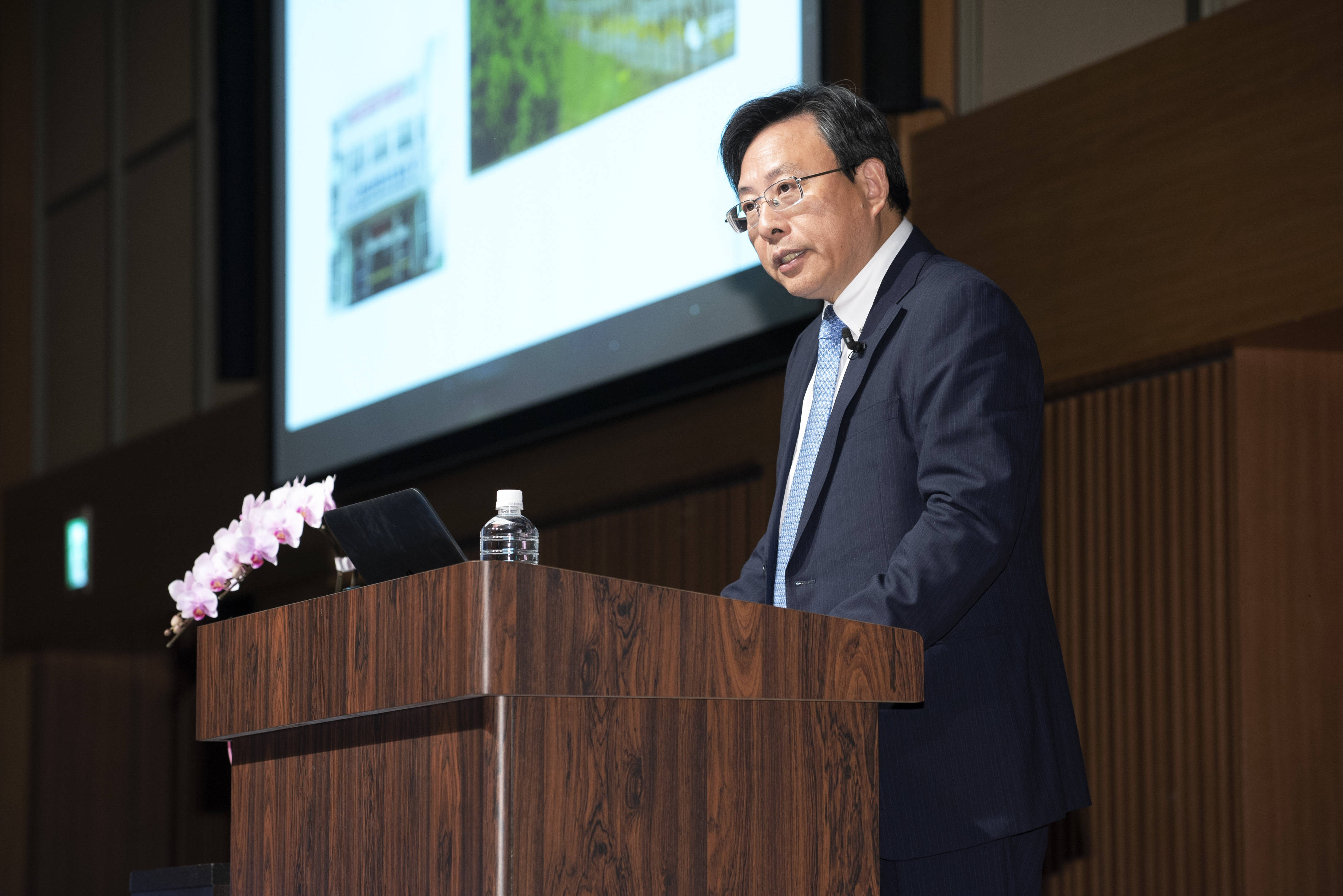 Chairman Zhu Dunyao of KOTEI
Japan is the starting point and core market of KOTEI's globalization. The overseas technology exhibition in Tokyo marks the acceleration of kOTEI's "globalization" strategy. Looking ahead, KOTEI will focus on the "AI+ strategy and globalization strategy", intensify the research and development of automotive software technology, strengthen global automotive industry chain exchanges and cooperation, expand international market layout, and strive to provide more leading and competitive products and solutions for global customers, contributing to the digital transformation of the automotive industry.