Perfect Training/Cultivation System
(systematic, Standardized, Processized and Three-dimensional) ??

Ever since the foundation of KOTEI Navigation Data (Wuhan) Co.,Ltd. in 2003, KOTEI has devoted itself to institutional framework improvement and process reengineering: the Company passed the ISO9001 quality system authentication with no defect in 2004 and passed the CMMI L4 authentication in September of 2011, thus becoming the only local enterprise that passed the authentication in software industry of Hubei. We have never given up the "dream of becoming an large international corporate" during these ten years. We have not only established and passed the quality control system and the design and R&D system, but also established a perfect training system. By doing so, we can ensure the scientific, systematic and sustainable development of trainings in terms of system and process.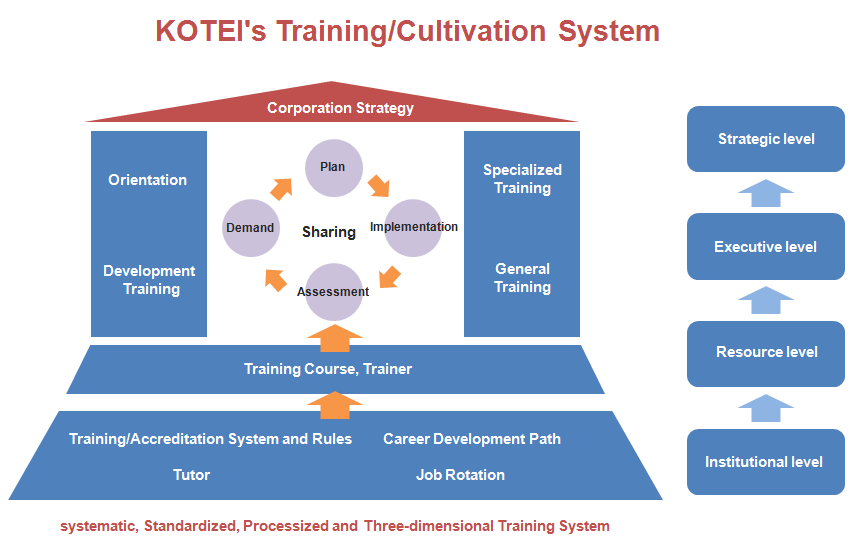 Scientific curriculum provision
(systematic, Standardized, Processized and Three-dimensional)

KOTEI's curriculum provision is of rigorous logic and systematicness: based on a position competency model, taking the position competency as evaluation criteria. The scientific provision can meet the employee career planning and the Company's curriculum system applicable to business development demands. The Company has over 120 courses and 34 excellent in-house lecturers at present. The courses include specialized technical skill trainings such as the KQMS system, the HMI Design, Engine & Aesthetics, C++Test, VR/TTS and the MisraC Coding Conventions & Code Review, etc.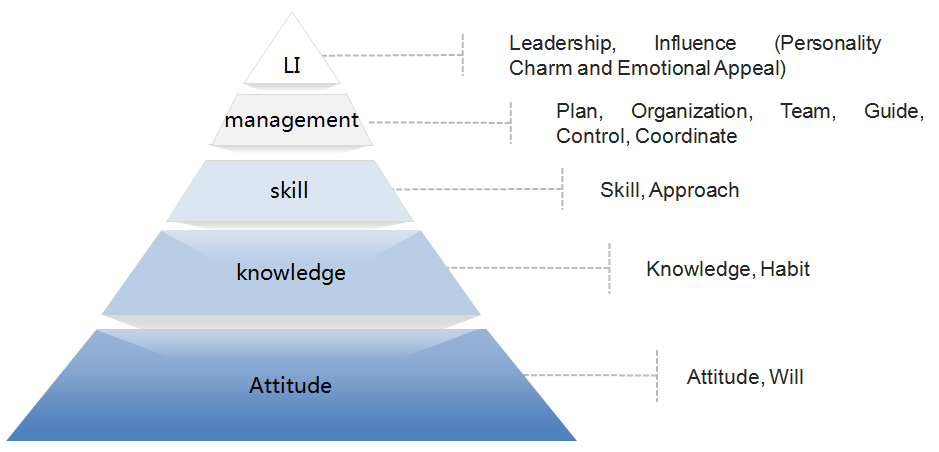 Constitutionof Position Competency

KOTEI'sExisting Curriculum System
Abundant Faculty and Training Channels
(Well-known Universities + Authoritative Expert + KOTEI Private School + KOTEI School)

Good teachers are the guarantee for sound training effect. Dr. Zhu Dunyao, the founder of KOTEI, is now a professor and doctoral advisor of Wuhan University of Technology, also one of the first specially invited experts listed in the "Thousand Talents program" aiming to introduce top level overseas talents to China. Up to 2014, KOTEI has established a academic exchange mechanism or joint training bases with Hubei University of Technology, Wuhan University of Technology, Wuhan University and Huazhong University of Science and Technology and so on.
According to the actual market demand, by virtue of KOTEI's outstanding scientific research staff and powerful R&D strength, KOTEI has established the KOTEI School independently, aiming to combine practical skills that are actually requires by enterprises theoretical knowledge that is learnt at university, cultivating well-round talents who are competent in theory and practice and can meet social demands.
In the meantime, KOTEI has unceasingly introduced or invited world-class experts to the Company for academic lectures and technological exchanges, by taking full advantage of its abundant customer resources and technical strength.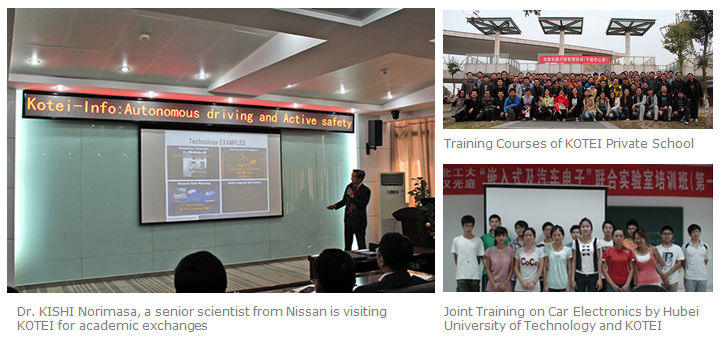 Opening of the First Term for the Young Crops Program of KOTEI School

KOTEI's Featured Specialized Training
(Systematic, Precise and Perfect)

So far as KOTEI staff is concerned, the common pursuing goal is to obtain abundant salary & welfare, a good career development platform, opportunities for showing self-worth as well as happiness and enrichment of team work. Therefore, while exploring to improve the self-control capability of the staff, KOTEI provides assistance in technology, skill, practice and management trainings, gives specialized trainings of various types and improve the comprehensive staff quality from different angles. The trainings currently include the Specialized ODC Training, the Specialized Successful Hubei Talent Training, the Specialized 1-3-5 Elite Training and the Specialized English/Japanese Training.