Autonomous Driving
● Vision
……………………………………………………………………………………………………………………………………………………
Since2013, KOTEI has devoted to research and develop key technology for automobileactive safety and autopilot and provide safer and more comfortable drivingservices.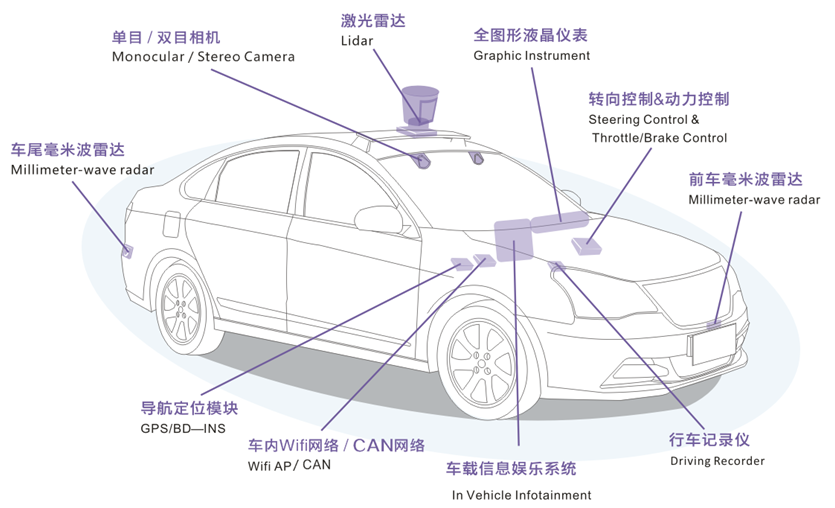 ● Service Content
……………………………………………………………………………………………………………………………………………………
Toprovide a new type of man-machine interactive system (intelligent centralcontrol and intelligent instrument) for autopilot, the development of vehiclesensing applications based on radars and cameras, the manufacturing of highprecision maps, technical development of high precision positioning andnavigation, sensor integration and intelligent control, as well as thedevelopment of steering control system applications.
During 2014 Auto China, the prototype autopilot vehicle exhibited byKOTEI for the first time incorporates multiple sophisticated technologyresearch and development achievements, including a large full-graphics LCDinstruments, a Beidou high precision navigation system, a multi-radar detection& binocular camera perception system and an advanced automobile datarecorder.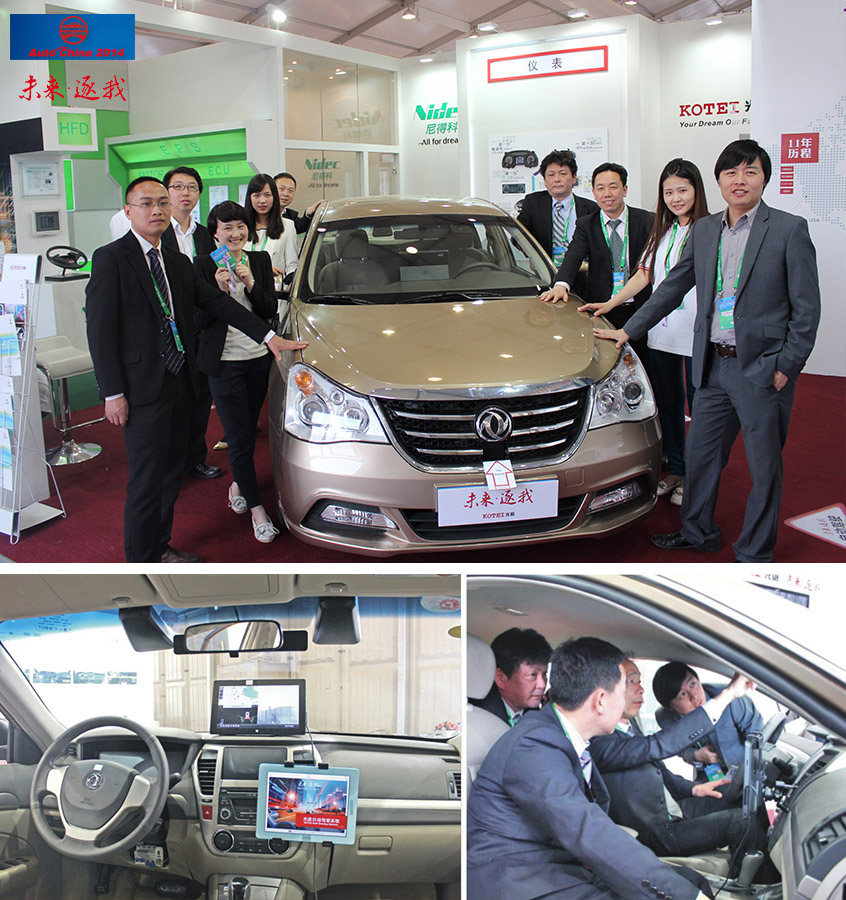 Corporatevideo of 2014 KOTEI autopilot vehicles:
http://v.youku.com/v_show/id_XNzA2Mzc2NTM2.html
Radar & Camera
To provide the development of vehicle sensingapplications based on radars and cameras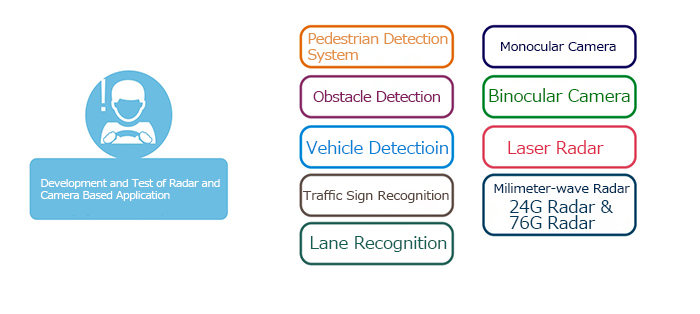 HD Map
Providethe service of making high accuracy driving maps and the technology of high accuracy driving positioning and navigation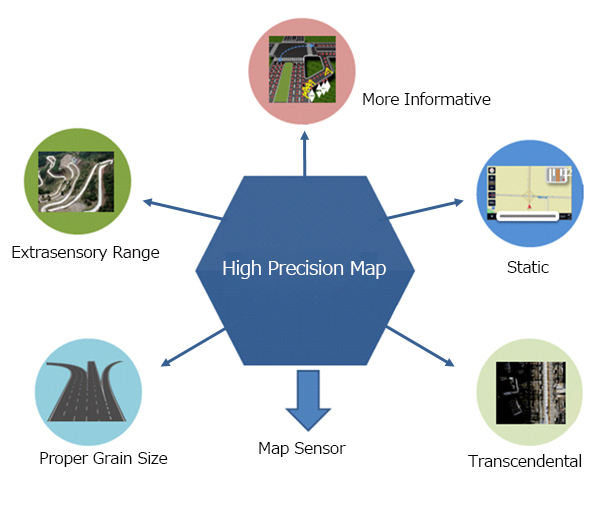 By providing static, transcendental andextrasensory intellisense data, the data on a highprecision map can help a car solve a set of problems in car body intelligence,such as "where", "what's the situation around" and"how to do", etc. In this way, it can play a key role as a new-typemap sensor and finally solve the problems in car body intelligence, togetherwith other car body sensors.
● Higher data precision: from road-level (to10m) to lane-level (to 500px) in terms of conventional data.
● More data contents: more data contents usedfor active safety and car body intelligence, for instance, road buffer,accident-prone locations, longitudinal & transverse lane slope, safepassing speed, curvature and so on.
● More complicated data organization form: toprovide topology network data on complicated lanes, compatible with traditionalmaps, and achieve compatibility and combination of high and low precision data.
……………………………………………………………………………………………………………………………………………………
High Accuracy Driving Positioning and Navigation Technology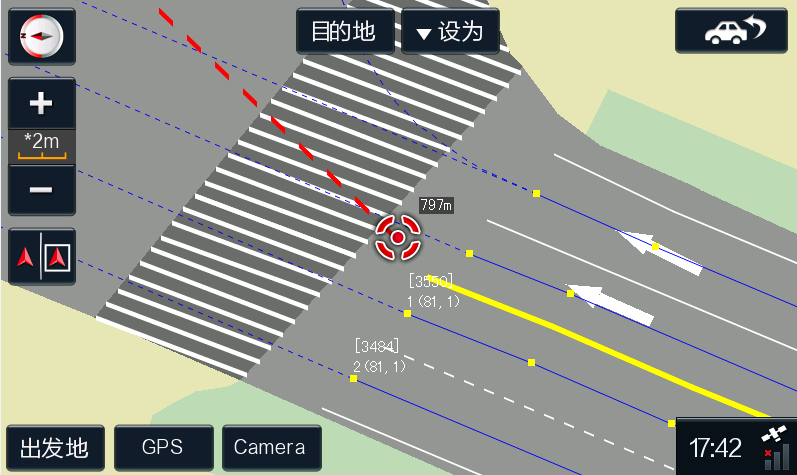 Steering Control
To provide technical development of sensorintegration and intelligent control as well as application development of thesteering control system


EPS (Electric Power Steering): Itwill determine the proper assisted steering power based on the vehicle speedand drive the motor to assist the steering wheel direct with the steeringoperation. It generates linear steering power for the steering operation andrealizes the feeling of smooth and highly responsive steering.