Communication Module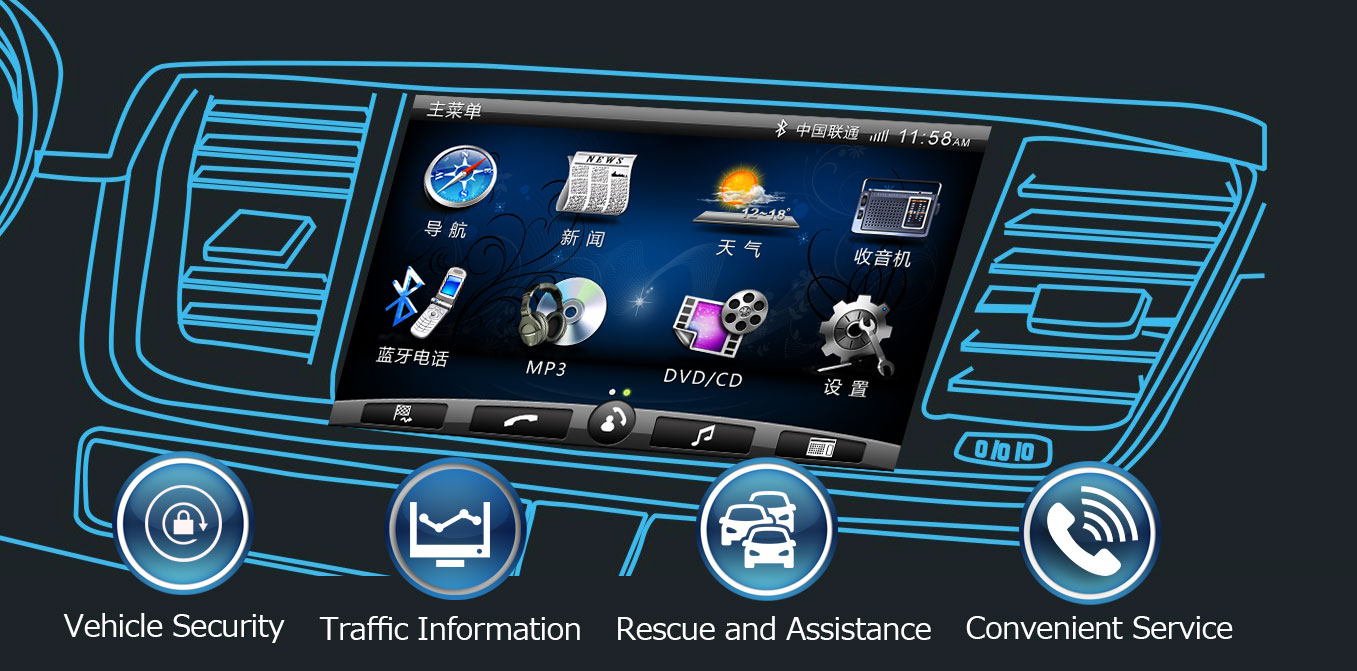 To develop integrated Telematics applications similar to CARWINGS based on DCM Module (GSM/3G/4G), for example, Real-time Traffic, Weather, Auto Position, Oil Consumption Management, etc, providing drivers with safe and comfortable driving experience.
Smartphone Link
To provide the mobile interconnection solution by developing mobile and vehicular software and focus on the creation of more rapid, seamless and compatible methods for communication interconnection, making users fully experience the joy of top-speed interconnection and a branding new driving feeling.
Technical vision: Top-speed interconnection
Technical goals: Smart connection, Auto connection and Free connection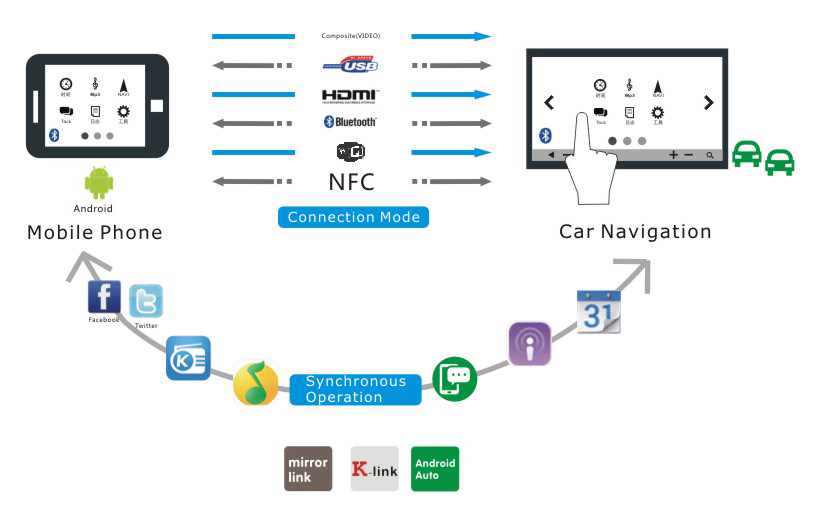 Remote Control
TCU is an electronic unit which carries and utilizes such communication modules as telephone network, etc. while connecting to such vehicular networks including CAN bus, etc. It can receive requests from an external server, control other ECUs of the car and report the car information to the server.

● Development Capability
……………………………………………………………………………………………………………………………………………………
Possess the development capability of the entire series of TCU for various vehicles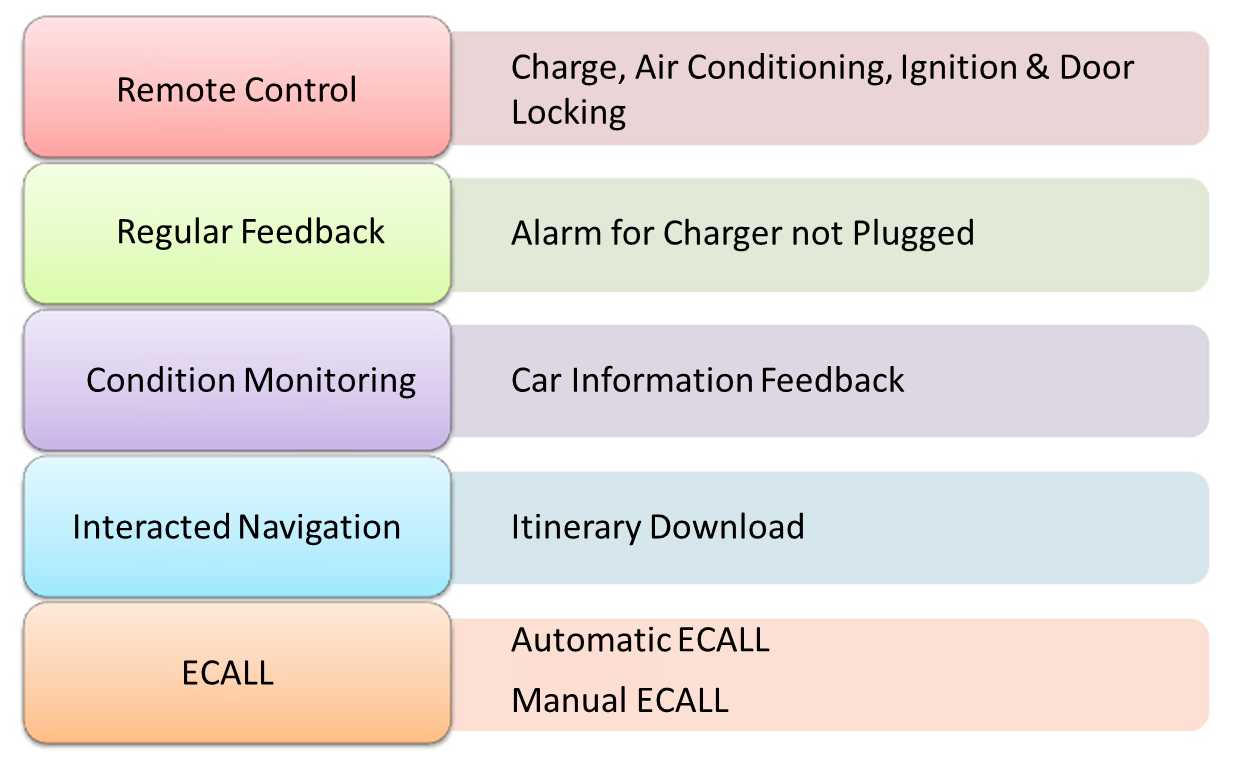 ● Success Stories-Electric Vehicle TCU
……………………………………………………………………………………………………………………………………………………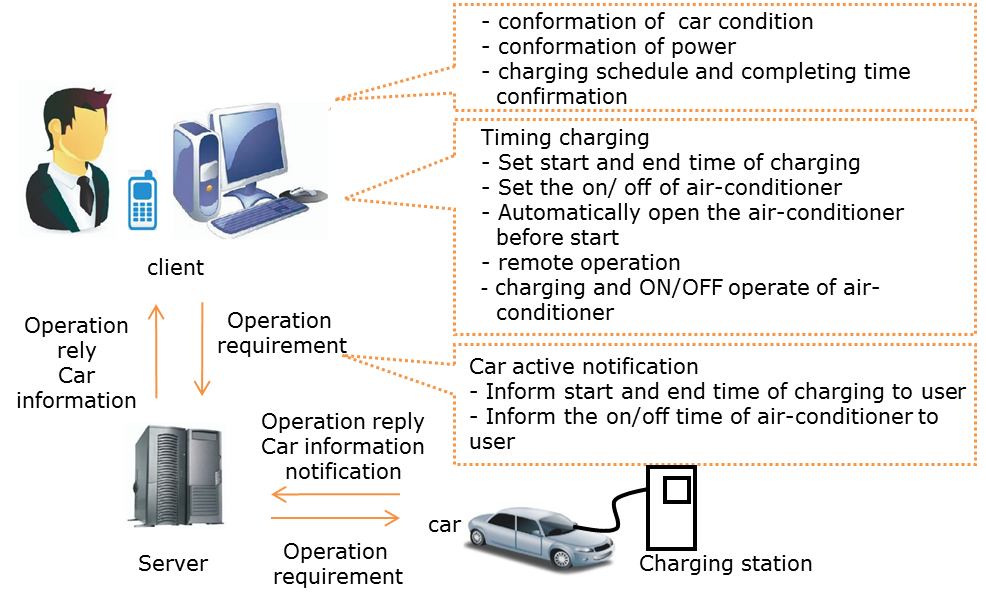 Cloud LBS Platform
Regardingthe background service of vehicular networking, KOTEI will further establish acloud data service platform based on the existing Data Center,realize the centralization of data applications, and push various real-timedata information and information of surrounding vehicles and facilities todifferent terminal users via the cloud platform.